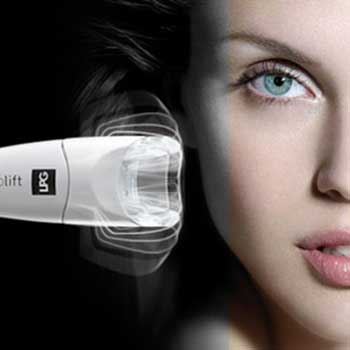 New Endermolift by LPG Endermologie
90 minutes
| | | |
| --- | --- | --- |
| | | Style Best Beauty Treats 2016 |
Following in depth clinical research, LPG, the world leader in natural cellular stimulation, launches New Endermolift, the next generation in non-aggressive, anti-aging treatments to naturally rejuvenate skin from within.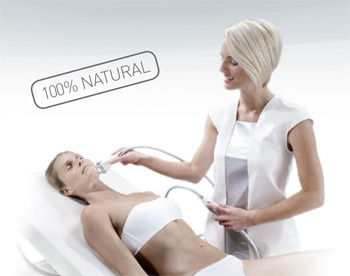 With the ability to act deep within the dermis, New Endermolift is the first and only technology in the world scientifically proven to increase the natural synthesis of hyaluronic acid by 80% to leave a glowing complexion, with fine lines smoothed and plumped, and puffiness and dark circles eliminated. Targeting and naturally stimulating fibroblasts and fat cells, collagen production is also boosted by 23% and the natural synthesis of elastic fibres, increased by 46%*, dramatically improving the skin's suppleness.
A 100% natural solution to firm, tighten and re-sculpt the face, neck, hands and décolleté in only a matter of weeks.
Professor Humbert, Head of the Dermatology Department at the University Hospital of Besançon [France] and Director of the Skin Study and Research Centre, carried out a one-of-a-kind study on the biopsies of 20 individuals who were treated on half of their face with New Endermolift.
"This study is a world first that really proves the revolutionary effectiveness of Endermolift™, giving hope to those looking to stay young naturally," says Professor Humbert. "After analysing the biopsies, we could see how fibroblasts were able to move and secrete substances in skin that decrease as we grow older: collagen which makes the skin firmer, elastin which makes it elastic, and hyaluronic acid which keeps it hydrated."
New Endermolift™ treatments are carried out using the updated and patented Ergolift treatment head, which uses micro motor technology to boost tissue stimulation by 270%. The new treatment head has also been proven to be twice as efficient compared to older models with regards to tightening sagging skin, improving fine lines and wrinkles as well as the radiance of the skin's complexion.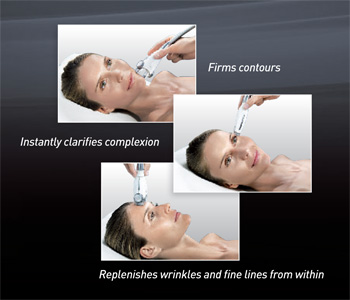 Ergolift is very easy to use and comes with two different Lifts: Lift 20 for the more extensive facial zones as well as the neck down to the bust, and Lift 10 for those sensitive areas around the eyes, mouth and hands.
The New Endermolift technology offers more than 40 fast and effective treatments, lasting from 10 to 30 minutes for both men and women. With the demand for anti-aging treatments increasing, opt for New Endermolift™ as a new result-driven technique to help our customers stay looking younger, naturally, for longer.
Treatments
Anti-aging Replumping Endermolift
60 min
Restores skin density for a natural volumizing effect
Doubles the skin's "self-hydration"
Smoothes wrinkles and fine lines
For faces prone to hollowed cheeks or sunken features
Anti-aging Firming Endermolift
60 min
Firms skin for a natural lifting effect
Softens skin for better protection
Stems natural collagen destruction
For faces prone to sagging
Anti-aging Resculpting Endermolift
60 min
Activates the natural lipolysis process to refine skin
Eliminates toxins to reactivate your face's radiance
Smoothes skin texture
For faces prone to clogged or enlarged pores
Eye & Lip Treatment
20 min
Targets eye puffiness & dark circles
Eye wrinkles / Mouth area
Detox Endermolift
20 min
Eliminates toxins and drains to clarify
Balances out volumes
Smoothes skin texture
Ideal treatment the day after a big party or to recover from jet lag, erasing the signs of fatigue
Glow Endermolift
15 min
Gently exfoliates
Doubles the reflection of light on the skin
Smoothes skin texture
Used by makeup artists of stars, ideal "flash" treatment for a special occasion
New "Targeted" Treatments
15 min
Target a specific area for fast and effective treatment
Upper facial zone / eye puffiness and dark circles
Eye wrinkles / Mouth area
Face oval / Double chin / Neck
Décolleté / Hands
Express care, fast and efficient, for these treatments you do not need to undress.
BOOK APPOINTMENT